Adept Enterprise® - Software as a Service
Enterprise Resource Planning Software as a Service
Innovative Enterprise software

Adept Enterprise® is an enterprise-wide software platform that provides convenient, centralized access for the comprehensive management and automation of mission critical systems.

Accessing systems in the Secure Edge and/or the myadept.com Secure Cloud not only enhances productivity, but also streamlines management processes and working relationships with your business customers, saving time and money.

Adept Enterprise® offers integrated cybersecurity technology within all of our software systems. With today's mounting cybersecurity threats, we have secured all our software products and infrastructure with Adept Enterprise® Secure services.

The Adept Enterprise® secure technology is never breached, coupled with 24X7 monitoring, ensuring that sensitive data remains safe and that end users are protected.

Every Adept Enterprise® system comes with end to end customization tailored to meet your organization's unique business processes and growing needs. Our flexible licensing plans provide you with options to purchase only what you need.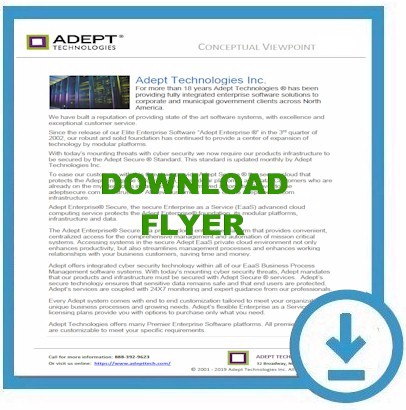 Uptime Metrics

Adept Technologies Inc. uses multiple production servers dedicated to hosting our enterprise software systems, and these servers are redundant. When one or more servers are down for planned software updates, or hardware upgrades, our enterprise software uptime is not affected on the production servers that were not scheduled to be upgraded or serviced. These updates and services are planned over the weekends and after hours and are done with zero downtime for the accessibility of the software.

Adept Technologies Inc. is not responsible for downtime based on actions out of the control of Adept Technologies Inc. such as acts of God, Nuclear war, Global Internet failure, Global Cyber Attacks.

If Adept Technologies Inc. hosting uptime is less than 99.99% in any monthly timeframe, Adept Technologies Inc. will provide a credit to the affected customer.

Adept Technologies Inc does NOT use ANY Cloud Based Server, ANY Virtualized Server from ANY Service such as Amazon AWS, Microsoft, Oracle, Google or any other Cloud based service from ANY third party. Our servers are purchased, built, installed and running in Data Centers in the United States of America controlled by us.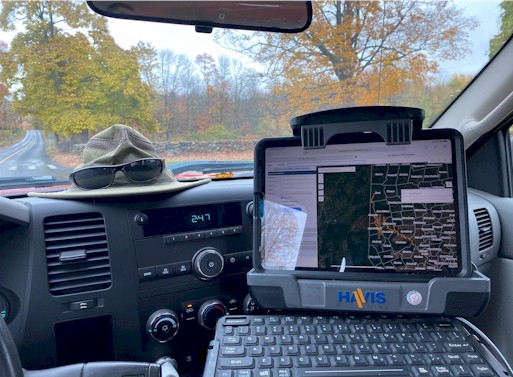 Unlike our competition, we have NEVER FAILED to implement any of our enterprise wide software systems on time, on budget, and with customer full SOW (Scope Of Work) satisfaction in our 21 + years of existence.